Quick Start Guide
Installation
Installation is very simple and straightforward - click on downloaded .msi file to start the installation process. Should a security warning appear, please allow the file to be processed further. Please read license before continuing the process. Change installation path if you wish. Click Next button until Finish. That's all, you've got the program installed!
Configuration
Launch Configurator application (it is in Start-All Programs-Folder Watchdog Service 2 menu). Default configuration includes nothing so you need to start with 'Add' button on the left.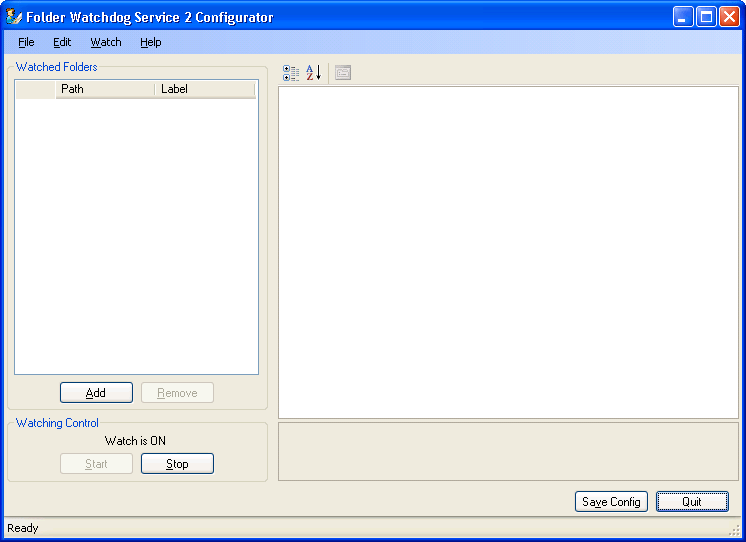 New watched folder entry appears in the list on the left having its properties shown on the right.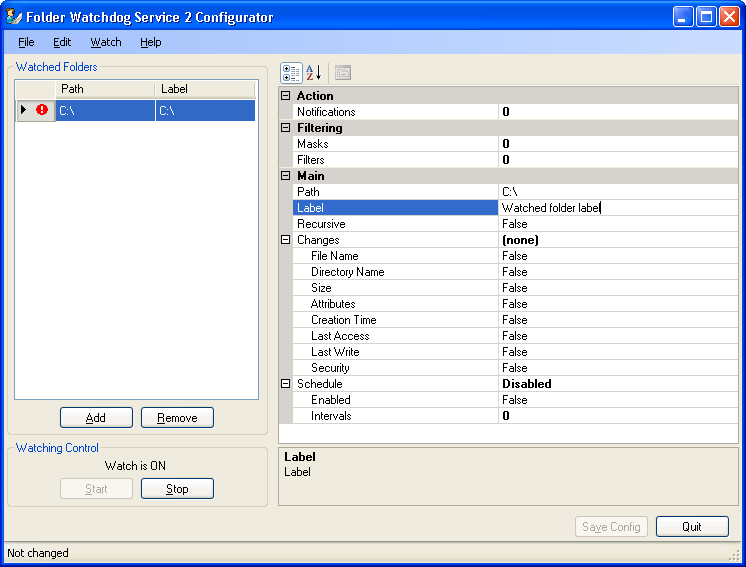 Red-encircled exclamation sign in front of folder means configuration error. Hover your cursor at this sign to see detailed error report.

First, set watched folder's path and label, if any. Path must be accessible to the service (you'll see error message otherwise). Then choose which changes you want to monitor. For most purposes, File Name, Directory Name and Size are sufficient.
Next go notifications.
You can choose log, mail or both notification methods. However, at least one notification method must be specified to have the watch functioning.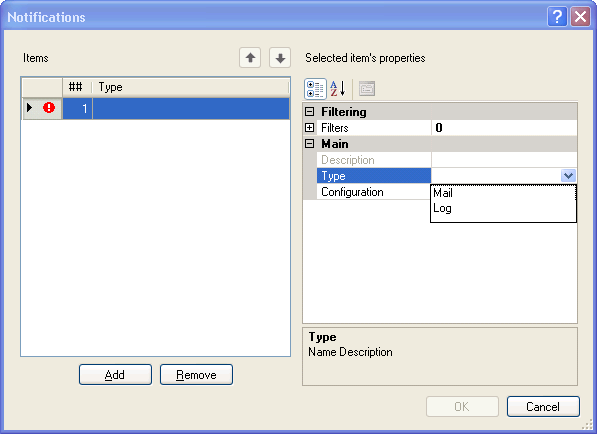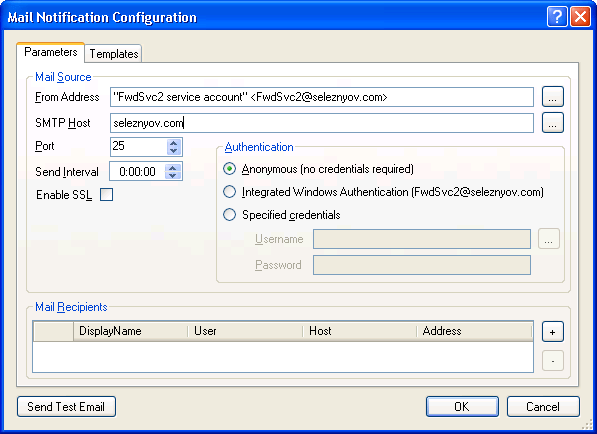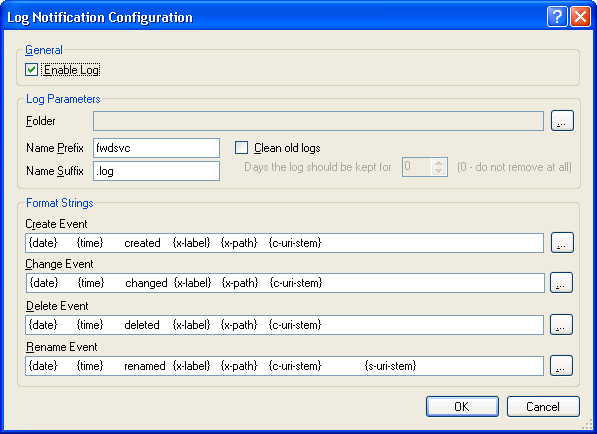 Each method must be configured. It is very easy and simple process. Any invalid value will be highlighted.
Optionally, you can set watching schedule, specify filters to apply.
When the watched folder's configuration is completed, save configuration clicking on 'Save Config' button and start watching by 'Start' button. Check watch status.

Should an error be experienced by the program it will be logged to Application Event log.
If nessesary, messages can be copied or redirected to a file. This can be done by editing fwdsvc2.exe.config. Logging level is also configurable, being set to "errors only" by default.