Subtitle Translation Assistant
Download latest version.
Description
This program's only purpose is to provide convenient way for .srt subtitle translation from one language to another. Its simplicity and usability allows to speed translation up twice. It is absolutely free for both download and use. See screenshots below.
Features
Here is a list of the program's main features.
.srt subtitle format support.
Video support in first-frame or loop mode.
Customizable fonts.
Full keyboard control - no need to use your mouse or touchpad while doing real work.
Small disk and memory footprint, no registry use, no installer required.
System requirements
The program requires Microsoft .NET 4.0 installed on the machine running Windows. No installation procedure is required - just download the file and unzip it somewhere.
Screenshots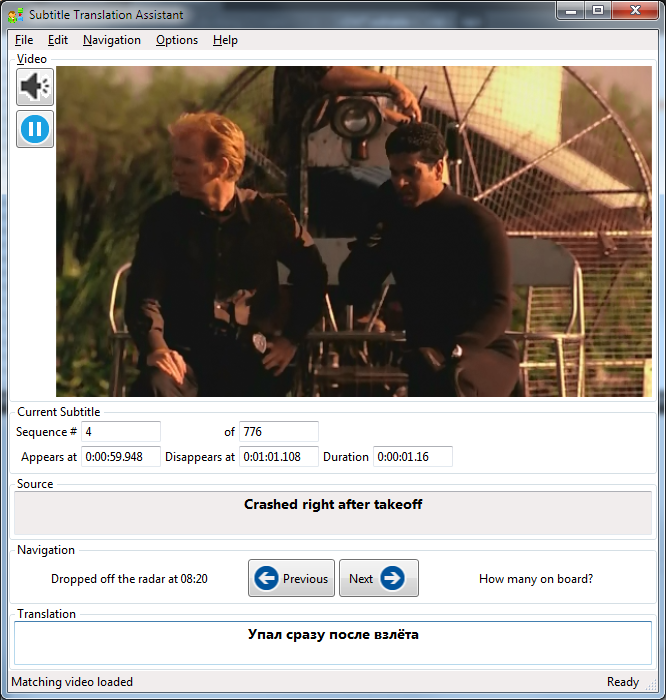 Subtitle Translation Assistant, main window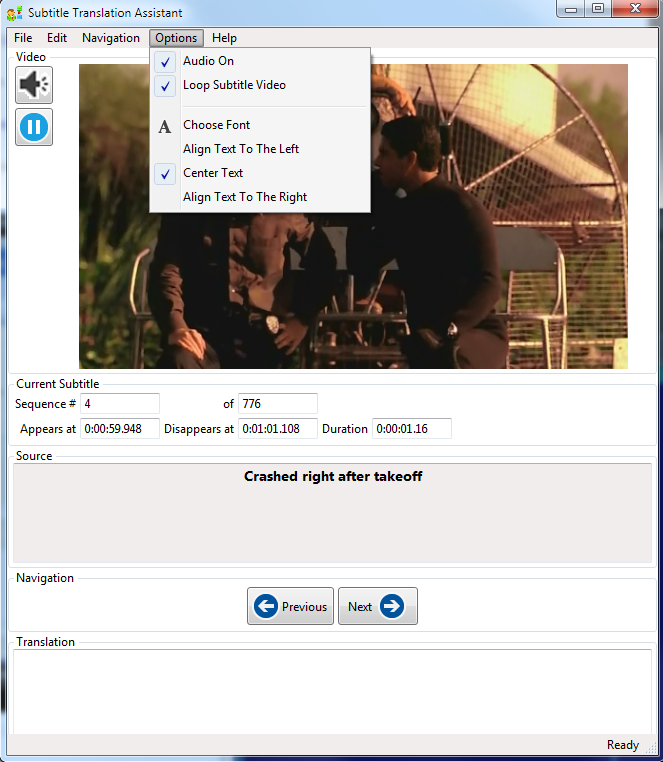 Application Options